We offer custom fabrication · stainless steel fabrication · job shop · complete projects.
Horizon Metals Inc.
Welding and Fabricating Specialists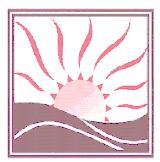 Welcome to our "Picture Gallery" page.
Click on a picture from the table below to see a larger picture.
Horizon Metals, Inc. was founded in 1988, as a job shop, specializing in welding and fabrications up to 40,000 pounds. Our facility allows us to form, burn, assemble, punch, shear, saw, and machine all types of steel. Our ability to weld alloys such as stainless steel, mild steel, Inconel and aluminum makes us very versatile when satisfying our customers' specifications.
Horizon Metals, Inc. welcomes all customers to visit our facility. We hope that we can be of service to your company in the near future. Our goal is to provide quality work and service at a competitive price. Jim Batcha or Paul Froehlich will be happy to discuss your specific requirements. They can be reached at (440) 235-3338.
E-mail us at Horizonmet@AOL.com